Profile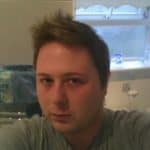 James Hargreaves
Can't believe its the last day of "I'm a Scientist" - Please keep voting for me!! :-)
Curriculum Vitae
Education

In 2004 I went to Thomas Danby College in Leeds to study Catering, its from here my love of Food grew

Qualifications

After finishing in Leeds in 2006, I went to University of Wales in Cardiff to study Food Science & Technology, I gained a BSc (Hons) and since then have acheived many other food based qualifications

Work History

I have worked in only one foodie job, other than the one I am now. After graduating Uni I worked in a Food Research facility called Zero2Five in Cardiff. It is here I did my work on confectionery

Current Job

I like to refer to myself as a "Food Scientist" but many others choose to call themselves "Food Technologists" – Its all the same really.

Employer

I work for a large food company now. We make all sorts of yummy treats. I work trying new functional ingrediants in products, and seeing what benefit we can get by adding them. If you think of Captain Birdseye, you'll see what products I mean 🙂
My Work: Think of Heston Blumenthal or Willy Wonka, and thats pretty much my job!!

Read more

I work on a daily basis to invent all sorts of new types of foods, or how different ingredients can react with each other to make and create new and exciting products.
I often spend a lot of time in my food lab experimenting with different things, before making the size of them much bigger and taking them into the food factory to see if they can be made on a bigger scale

My Typical Day: My typical day is never ever the same!! You can go into work in a morning, not knowing what lays ahead!

Read more

I spend about 90% of my time in the lab, creating new recipes or formulations of ingredients. I try to understand what ingrediants are needed to make food taste the way you expect. The other 10% of the time I spend in a food factory, doing my experiements on a bigger scale to see if they can work on big scale.
Recently I have been working on making toffee/fudge that the dentist can give you after you've had a nasty filling or tooth pulled out that not only rewards you for being good, but also helps your teeth get better quickly. – It was a very Willy Wonka moment when it worked!!

What I'd do with the prize money: I'd like to put the money towards visiting schools to show young people that Food Science is fun!

Read more

The Food Industry is very short of professionally trained people. The money would go to helping young children learn about Food in a fun and exciting way. Imagine if I was able to come and demonstrate things with food that would make you wonder. Ice Cream made with bacon? Burgers cooked using explosive wool? I could show you that its possible to walk on the surface of custard without sinking… Imagine.. that would be one science/food technology class you'd never forget!
With the prize money, it would be possible to buy equipment for this to be shown to young people, which I hope would encourage thinking about a career in Food

My Interview

How would you describe yourself in 3 words?

Fun, Imaginative, Talkative

Were you ever in trouble at school?

I hated School, I was always in trouble for not listening, talking when I shouldnt have been and the usual. Even though it didnt seem it at the time, what I did actually learn in the two lessons I did take note in (Chemistry & Food Technology) has set me up for my life in Science

Who is your favourite singer or band?

I love all kinds of Music, but at the moment my favourites are Lady GaGa (Alejandro is the best) Rihanna, and Katy Perry! :-)

What is the most fun thing you've done?

This has to be staying at the Ice Hotel in Jukkasjärvi in Sweden. Everything from the beds to the glasses you drunk from were made of Ice – Amazing!

If you had 3 wishes for yourself what would they be? - be honest!

1) Contribute something to Science that would be sucessful the world over! 2) Visit every single country on the planet 3) Do Karaoke to Alejandro with Lady GaGa

Tell us a joke.

Why shouldn't you tell an egg a joke? – It might Crack Up!!